Northern Nigeria
The late Emir of Kano Dr. Ado Bayero, with English Prince Charles. Photo Credit: BBC News
The Royal Institute of International Affairs, aka Chatham House, recently released a report on northern Nigeria titled: "Who Speaks for the North? Politics and Influence in Northern Nigeria". The report is an outcome of a research project by research fellow Dr. Leena Koni Hoffman, under the think tank's Africa programme.
It was launched both in London, and very recently, in Abuja, Nigeria.
You can download the full report (in PDF) from the Chatham House website here.
Find below, the executive summary:
Northern Nigeria is witnessing an upheaval in its political and social space. In 1999, important shifts in presidential politics led to the rebalancing of power relations between the north of Nigeria and the more economically productive south. This move triggered the unprecedented recalibration of influence held by northern leaders over the federal government. Goodluck Jonathan's elevation to the presidency in 2010 upended the deal made by the political brokers of the People's Democratic Party (PDP) to rotate power between the north and south, from which the party had derived much of its unity.

The decisive role played by the power shift issue in 15 years of democracy raises important questions about the long-term effectiveness of the elite pacts and regional rotation arrangements that have been used to manage the balance of power between the north and the south. It also highlights the fragility and uncertainties of Nigeria's democratic transition, as well as the unresolved fault lines in national unity as the country commemorates the centenary of the unification of the north and south in 2014.

The significance and complexity of challenges in northern Nigeria make determining priorities for the region extremely difficult. Yet overcoming the north's considerable problems relating to development and security are crucial to the realization of a shared and prosperous future for all of Nigeria. Strong economic growth in the past decade has provided the government with the opportunities and resources to pursue thoughtful strategies that can address the development deficit between the north and the more prosperous south as well as creating greater political inclusion.
When Sharia law was adopted in 12 northern Nigerian states many in the Muslim community envisioned this as a panacea for the complex and messy problems of social injustice, poverty, unemployment and political corruption. However, after the expansion of Sharia the unchanged circumstances of many who had celebrated its signing created even more anger and disaffection towards the state governments that had adopted the new laws. The disappointment with the implementation of Sharia opened up the north's social space for extreme religious ideologies to be seeded and for older strands of radical Islamism to be revived.

Growing distrust in political leadership, a lack of government presence and chronic underdevelopment created the perfect context for radical groups to take root and flourish in northern Nigeria. Initially a fringe movement that believed in the strict observation of Sharia and providing social and financial help to poor Muslim families, Boko Haram was transformed into the most devastating threat to the northeast's stability during the latter years of the last decade. The connectedness of today's globalized world has allowed local extremists like Boko Haram to graft themselves into universalized debates on Muslim resistance to domination through Jihad in order to puff up their otherwise local profile.

Northern Nigeria's political leaders, particularly the state governors, must move swiftly and strategically to deliver on repeated promises to invest in infrastructure, education and other social services, as well as encourage new sources of income for the region. Ultimately, the economy, security, stability and health of the north and south are intricately intertwined, and persistent violence and grinding poverty in any part of the country threaten the long-term progress of the whole.
The Appendix section maps out powerful individuals from the North, their personalities and their degree of influence. These include, former head of state General Muhammadu Buhari, Vice President Namadi Sambo, Senate President David Mark, former Central Bank Governor Emir Sanusi Lamido Sanusi and a host of others.
At just 20 pages, the publication is an easy read. Enjoy!
It has been over a month since the abduction of over 200 school girls from a secondary school in Chibok Borno state in Northern Nigeria. Since that time, protests have erupted in several cities across Nigeria, and around the world under the banner of #BringBackOurGirls. Influential politicians, global figures and celebrities have lent their support The protests started from Abuja, and have been ongoing.
I have attended several of the sit-outs in Abuja. Yet, today, things took a completely different turn. Scores of women wearing red t-shirts emblazoned with #ReleaseOurGirls and thugs disrupted the usually peaceful sit-out in Abuja. Several local Nigerian media had previously reported that the #ReleaseOurGirls protesters were meant to counter the narrative of #BringBackOurGirls which had put the government under national and international scrutiny.
From around 5pm, things started happened at a dizzying pace. All I could remember was that several angry young men, some of them in red t-shirts began yelling and hurling insults. Suddenly, they were confiscating cameras and mobile phones, pushing and shoving people, grabbing and breaking plastic chairs all at once. It was frightening.
Surprisingly, the over 50 policemen who were there to contain any disturbance stood by idly and did nothing as the hired goons went on a rampage. We were all told to huddle close together, not cave in, and then we broke into solidarity songs until the thugs left us alone. Eventually some of the police men reluctantly took away away one or two of the thugs.
Everything happened really fast, and I barely managed to capture this short video of the disruption:
Some photos I took as well:
So, who 'sponsored' these guys?
Maybe the answer lies in this picture of the vehicles and equipment used by the #ReleaseOurGirls hirelings:
Culled from Aljazeera:
"She is called the Burka Avenger and is like no other superhero before her.

By day she is a Pakistani school teacher, but by night the secret martial arts expert dresses in a veil while fighting bad guys  (who want to shut down schools).

The animated children's series is about to hit TV screens across Pakistan."
This is a potentially effective form of positive indoctrination and soft approach to fighting terrorism and extremism in a society. Given the numerous similarities between northern Nigeria and Pakistan in this regard, perhaps northern Nigeria also needs its own version of the Burka/Hijab Avenger to fight the Boko Haram baddies.
It is becoming a tired cliché to note that Nigeria is a country with vast potentials which have remained unrealized due to socio-political and economic challenges of which dearth of transformational leadership is at the heart of all. Again, it is common knowledge that this leadership deficit is more severe in northern Nigeria relative to other parts of the country. A disturbing yet overlooked dimension of this leadership conundrum however, is that leaders who ought to be responsible for identifying the problems and finding solutions seem to have little understanding of what these problems are, they prefer to ignore them or both, and hence have little or no solutions to them. The leaders are also becoming progressively disconnected from the ordinary people and their concerns.
MISPLACED PRIORITIES
The summaries of various communiqués of meetings and fora involving northern political leaders (mainly the Northern Governors Forum) and most northern elders (mostly former public office holders) of recent, on the North's numerous problems are baffling and frustrating as it is apparent the agenda of these meetings typically have little to do with the region's gargantuan economic, socio-political and security challenges. Neither do the final recommendations.
The themes of these meetings usually revolve around increased revenue allocation to northern states from the Federal Government, lamentations over existing conspiracies to "marginalize" and "destroy" the North; emphasis on the North's "turn" to produce the next President in 2015; hollow, rhetorical lamentations on the decline of the northern economy and the need to revive agriculture, countering the Boko Haram insurgency and occasionally, a passing reference is made on the need for good governance, and in the end, these ills are ascribed to bad leadership and that's  about it. These meetings typically produce virtually no solid, detailed, implementable blue prints on how to methodically, systematically and effectively address the North's well-documented problems.
As the communiqués and press briefings for these meetings become public, one's hopes of tangible solutions are further dashed by the crushing realization that our leaders are running round in vicious circles. At best, they gloss over the most critical problems, and at worst, their recommendations have practically no bearing on these problems. While the last meeting of the Northern Governor's Forum belatedly established a committee to propose ways of addressing the insecurity in the North, it is an open secret that many of the governors have their eyes set on and are working towards contesting the 2015 presidential elections. Recently, at least two prominent northern leaders have made the case for revisiting the Federal Government's revenue allocation formula, while at least three northern elders have variously "advised" that President Jonathan "renounces" any intention of  contesting in the 2015 elections to "defuse political tension".
While I am not disregarding the importance of these issues, there are more critical issues requiring the immediate attention of our leaders on which the fate of ordinary people and the region as a whole hang. The problems bedeviling northern Nigeria can be broadly classified into four distinct but interrelated categories: the steady economic decline of the region over several decades, the breakdown of social cohesion, the insecurity especially the Boko Haram insurgency and the gradual decline of the North's political influence at the centre. The disturbing fact though is that the priorities of our northern Governors and many of our northern elders, are skewed towards the North's access to political power and how to bring back the Presidency to the North come 2015 while the more important economic, social and security challenges are of secondary importance to them.
CRITICAL PROBLEMS REQUIRING URGENT SOLUTIONS
As our leaders and elders focus on these non-issues, one wonders how these would actually translate to a better life for the ordinary northerner when 8 out of 10 people in most northern states live in abject poverty, how President Jonathan's shelving of his 2015 ambition would translate to better equipped schools and medical centres, or how abrogating the Onshore-Offshore Dichotomy Bill and revising the "unfair" distribution of Federal revenues will attract needed investments to a region where in many state capitals it's a herculean task to find one large departmental store (an indicator of modernization), when the current revenues are clearly being mismanaged. These are the leaders and the "voices" of the North and from what they talk about, one can reasonably conclude that these are their main priorities.
The tragedy here is that not only is there an acute misdiagnosis of the numerous problems bedeviling the North and its people by our leaders and elders, those ideally best placed to know the problems and formulate solutions, but that even their proposed solutions to the misdiagnosed problems are deficient, while the region continues to decay, collapse and burn, literally. Few of our "leaders" and "elders" have for instance, actually proposed realistic and pragmatic steps in containing the Boko Haram insurgency, the most glaring manifestation of this decay and impending collapse.
Beyond the usual mantra on the need "to engage in dialogue" with the sect, is there any concrete plan on the sequence of events that would follow in the event that the sect does agree to negotiate and is somehow convinced to lay down its arms whether by an amnesty-type cooption into the system or via another means? Is there a blueprint on integrating the brainwashed flock back into society, to guarantee the safety and security of those who agree to cease fire or for massive disarmament of arms now overflowing the North? Is there any incentive (or protection) to encourage those who genuinely want to renounce violence or to convince the militants that it's in their best interests to lay down their arms in an environment where upward social mobility for the unprivileged is almost non-existent even to the educated ones? Are there plans for engaging these youth and other legions of unemployed, disillusioned and frustrated young men and women in our northern cities to prevent their co-option by other such anarchist groups? If any of such plans or proposals exist, they surely haven't been regularly featuring in the communiqués of these fora involving our northern leaders and elders.
THE DISCONNECT
Consequently, as our leaders and elders focus on issues which seem to have little bearing on the lives of the rest of us, we the rest are increasingly dissociating ourselves from what they have chosen to prioritize, while the rest of the country is moving ahead and increasingly dissociating itself from the North as a whole. Some of our leaders speak on behalf of the North and we wonder whether they are really speaking on our behalf. They speak of the North but we wonder if these are really the aspirations of the ordinary people.
While our leaders and many of our elders attribute the North's underdevelopment to a lower share of federal revenues, many of us see how some non-oil producing states south of the Niger, some of which receive comparatively less revenues from the federal purse are embarking on relatively more transformational policies: free health-care scheme for pregnant women, children, the physically challenged and senior citizens in Ekiti state; free education policy from primary to university level in Imo state; the rail transit system and other transport infrastructure in Lagos etc. At the same time, we see our own state executives, spending N2.7 bn ($17 m) on Ramadhan gifts, more than that state's entirely monthly revenue allocation or jetting-off to Saudi Arabia for the lesser hajj in August as Boko Haram and Joint Military Task Force (JTF) slugged it out, further traumatizing the already battered residents.
Caring Heart Primary School is one of the "five star" public mega primary schools being built by the Ondo state government all across the state. This ambitious project aims to ensure such public schools "compete favourably" with the best private schools and that the underprivileged have access to quality education.
We wonder when the communiqués of these meetings by our northern leaders and elders would shift focus from their obsession with the 2015 elections which is still 3 years away or revisiting a controversial revenue allocation formula laid to rest or from endlessly whingeing about a conspiracy to "cripple" the North by others or the over-flogged flashback to a glorious era of Northern agricultural buoyancy of decades past, and when the agenda of these meetings would actually table viable blue prints for economic rejuvenation of the region — viable proposals for mechanizing the largely subsistence agriculture, making grants and credit available to farmers and SMEs, subsidies and assistance to the comatose industries, attracting investors and development partners with business friendly policies, tax breaks and land leases; exploiting the abundant mineral resources in the North such as gold in Zamfara which dubious (local and foreign) businessmen and impoverished villagers are already mining illegally anyways; employment generation schemes; road-maps for investments in health-care, education and transport infrastructure; engaging in massive enlightenment campaigns for the masses on their civic rights and duties, the list is endless. We wonder when these communiqués would demonstrate seriousness on the part of our leaders and elders to start looking inwards for home-grown solutions which are all around us.
GENERATIONAL AND TECHNOLOGICAL DIMENSIONS OF NORTHERN LEADERSHIP DEFICIT
It is worth noting that leadership deficit is not unique to the North as it is a general Nigerian problem, and arguably a global phenomenon. The New York Times columnist Thomas Friedman, writing in June 2012 identifies two components of the global leadership deficit prevalent in many countries — generational and technological. When this is applied to the situation in northern Nigeria, it becomes apparent that the disconnect between our leaders and the rest of us has much to do with the little generational change amongst those responsible for aggregating and articulating the North's aspirations, with mostly the same people who have been in the thick of things since some of us were in diapers, whom we've read about in social studies textbooks in primary and secondary school, still dexterously recycling themselves continuously back in power – as governors, ministers, legislators, permanent secretaries, board members of parastatals – still calling the shots today.
The incredibly persistent longevity of many die-hard power-brokers in northern Nigeria has ensured that few neophytes have been genuinely groomed as successors. This situation of course is connected to the technological dimension of this leadership deficit which beyond the use of modern technology in governance, refers to the stale, archaic and retrogressive approach to leadership as a consequence of this generational gap, with little input of fresh ideas and approaches to governance. Therefore, the same top-down, gerontocratic and quasi-feudal approaches to leadership of decades past is very much the norm in the North today, increasingly incapable of addressing present-day 21st century challenges. In fact, a former Head of State of northern extraction (in)famously remarked that Nigerian youths are not ready for leadership.
Looking at northern Nigeria through the prism of generational and technological dimensions of leadership deficit put forward by Friedman enables us to understand the disconnect between what our leaders and elders regard as the North's aspirations and what the rest of us really think are our aspirations, that they seem not to realize this gap exists, that the communication gap is widening and that it potentially has grave implications.
Now the danger is that as the North's problems and aspirations keep being misdiagnosed, ignored and misunderstood by our leaders, with wrong solutions prescribed to non-issues, our problems continue intensifying rapidly, entrapping us further into the cavernous stranglehold of poverty, underdevelopment, political instability and conflict while other parts of the country forge ahead. According to a May 2012 report (PDF) by the United Kingdom's Department for International Development (DFID), 7 out of 10 young women aged 20-29 in North-West Nigeria are unable to read or write, compared to just about 1 out of 10 young women in the South-East; while maternal mortality rate in the North-East is 1,549 deaths per 100,000 women, three times above the national average of 549 deaths.
As stale and musty ideas that pervade the northern atmosphere continue choking the very life out of a long comatose region with approaches that reinforce rather than address the glaring contradictions and atrocious inequality in the North, it is no wonder the incident of violent crime – something alien to the North jut a decade ago – is now a daily occurrence as the spate of drive-by shootings and assassinations have increased exponentially.
As our leaders and elders have chosen to focus on non-issues, pointing the blame outwards rather than looking inwards, conducting sincere assessments and proposing solutions, even the narrative about northern Nigeria outside the country is changing. I have come across many references to northern Nigeria on international websites and blogs as the "poor" "backward" or "violent Islamist North", while Google image searches of our major northern cities such as Kaduna or Kano routinely produce stomach-churning images of mangled corpses of bomb blast victims, burnt vehicles, or arrested suspects of one vicious crime or the other.
GOING FORWARD
We need new approaches to our multifaceted economic, social and political problems as the current stale and archaic ways of thinking are grossly inadequate and incapable of addressing our numerous 21st century challenges. In order to do this, we ought to realize that leaders like all human beings are driven by self-interest, and as such they are not by default prone to accountability or altruism. It is pressure from citizens that forces leaders to act in the collective interest. It is agitation by ordinary citizens especially labour and trade unions in post-war Western Europe that was instrumental in pressuring the political elite to make inclusive social reforms of hitherto exclusive and aristocratic political systems and implementation of welfare policies (such as health care, housing and employment benefits which exist to this day) to cater for the less privileged.
Thus, a huge responsibility lies with northern academics, intellectuals, commentators, analysts, professionals and just about anyone concerned about their own future (or lack of it) and that of their children to continuously and consistently speak up on these burning issues that affect us all and ensure they are brought back onto the agenda of our leaders and elders. It is just not enough to assume our characteristically fatalistic position of "Allah Ya isa" or "God dey" and then resign ourselves to this sordid fate that certainly awaits us!
The intellectuals and columnists of northern extraction should beam the spotlight more on what state and local governments are doing with the same vigorous consistency that the activities of the Federal Government are scrutinized – how revenues and resources are managed, how investment decisions and contract awards are made, etc. because our governance challenges are mainly under the constitutional purview of states and local governments, and for the most part, information on the activities of these sub-national governments is a black hole of sorts.
Public opinion moulders should provide information to ordinary citizens on what these governments are doing, whether they are living up to their responsibilities, highlighting and applauding the efforts of political leaders who are performing well so that a performance benchmark would be set for others and proposing concrete recommendations no matter how idealistic they might seem. Public debate and public opinion moulding are enabled when conversations are started on important issues that others can relate with, build on and carry along and thereby creating mechanisms for vigorous discussions, actions and demand for accountability.
For our leaders, they ought to realize that the situation in the North today is completely unsustainable and it doesn't require the clairvoyance of a seer to foresee the imminent disaster of chaotic proportions that awaits the North as a whole. Thus it is in their own self-interest that the North is brought back from this dangerous precipice, by providing good governance we tirelessly complain about and being true representatives of the people and their aspirations at best to ensure the region does not tear itself apart and at worst maintaining the grossly unequal, predatory and destructive status quo.
For some of our "elders", who have had rewarding careers in public service, they could use their good names and influence in proposing concrete steps towards containing the Boko Haram insurgency and plans for reviving a post-Boko Haram North. They could also take their campaign abroad to counter and disprove some destructive narratives emerging in some Western publications (at the prodding of some Diaspora based Nigerian lobby groups) that Boko Haram is a religious war against a certain religious group in northern Nigeria.
With their influence, some of our elders could also play instrumental roles in enlightening the masses on their civic rights and duties, what to expect from the government, being more proactive to demand accountability from their representatives at the grassroots level, resisting electoral fraud and selling their votes for peanuts and so on. Importantly for other "elders", it is just time to BOW OUT, as the standing ovation has long died down, RETIRE for good and allow others to take the stage. Overall, more links between the citizens and the state need to be established with more communication channels between the leaders and the led.
Really it is time we woke up from our deep complacent slumber and started playing our roles in rescuing not just our future but our present from this steady free-fall into the dark pit of misery and underdevelopment. For in the end, what will probably kill the North faster than any insurgency's bullets and bombs is our own silence, complacency and lack of pro-activeness in demanding accountability from our leaders and representation of our interests in their actions.
Several weeks ago, in an NGO where I was working then, one of the Executive Directors of the organization came to my department, to say hello to everyone. We exchanged pleasantries, and he asked of my nationality, to which I replied "Nigeria".  He then asked what part of Nigeria and I said "…from the North…". He then exclaimed: "Oh! Boko Haram boom! boom! boom!!!" Everyone laughed, I laughed, but deep down I didn't find it funny. I wasn't offended at all but I was sad that Boko Haram was the first thing that came to his mind when Northern Nigeria was mentioned.
This anecdote shows how these days, Nigeria, or Northern Nigeria in particular is being increasingly identified with the insurgency group, Jama'atu Ahlus-Sunnah Lidda'Awati Wal Jihad (popularly referred to as Boko Haram). I have written severally about the group's activities notably its deadly onslaught against its perceived enemies: the institutions of the Nigerian state, churches and Christians, Politicians, Muslims and Imams who dare question them, media houses, universities, primary schools and so on; I have written about the pattern of its attacks; the conflicting and sometimes misleading narratives about the group's activity and the overall implications for Nigeria's stability and unity.
What Boko Haram stands for and the consequences of its activities touch me personally and deeply, as the group operates chiefly within Northern Nigeria. The group's activities — and that of its numerous factions, splinter groups and copy cats — are wreaking tremendous havoc on the political-economy, the social cohesion and stability of my home basically:  the various bomb blasts, gun fights, targetted assasinations, government curfews restricting movement and police and military check points are having a devastating impact on economic activity, scaring away investors, tempers and tensions are high between Christians in the region who feel most vulnerable and Muslims who feel they are equally victims. My "home" is crumbling and falling apart, and the situation is hardly improving.
There is a general sense of confusion, fear and paranoia in the North in particular and Nigeria in general over Boko Haram and the general state of insecurity. Since the escalation of the group's insurgency in 2011, it seems there's little new information available (to the public) as it is becoming more of a the-more-you-see-the-less-you-understand phenomenon. Therefore, I strongly advocate any research, any report or any useful information that would shed more light on the Boko Haram insurgency, suggest ways of effectively addressing it and restoring some sanity to the North and to Nigeria in general. One of such reports is: "What is Boko Haram?" by Andrew Walker – a  BBC journalist – written for the United States Institute for Peace (USIP) based on extensive field research and key interviews . The following is the summary and key highlights of the report (you can access the full report in PDF HERE):
Boko Haram is an Islamic sect that believes politics in northern Nigeria has been seized by a group of corrupt, false Muslims. It wants to wage a war against them, and the Federal Republic of Nigeria generally, to create a "pure" Islamic state ruled by sharia law.

 

Since August 2011 Boko Haram has planted bombs almost weekly in public or in churches in Nigeria's northeast. The group has also broadened its targets to include setting fire to schools. In March 2012, some twelve public schools in Maiduguri were burned down during the night, and as many as 10,000 pupils were forced out of education.

 

Boko Haram is not in the same global jihadist bracket as Algeria's al-Qaeda in the Islamic Maghreb, or Somalia's al Shabab. Despite its successful attack on the UN compound in Abuja in August 2011, Boko Haram is not bent on attacking Western interests. There have been no further attacks on international interests since that time.

 

Following the failed rescue of hostages Chris McManus and Franco Lamolinara in north­eastern Nigeria in March 2012, President Goodluck Jonathan played up the connections between the group and international terrorism. However, links between Boko Haram and the kidnappers are questionable.

 

It is difficult to see how there can be meaningful dialogue between the government and the group. The group's cell-like structure is open for factions and splits, and there would be no guarantee that someone speaking for the group is speaking for all of the members.

 

Tactics employed by government security agencies against Boko Haram have been consistently brutal and counterproductive. Their reliance on extrajudicial execution as a tactic in "dealing" with any problem in Nigeria not only created Boko Haram as it is known today, but also sustains it and gives it fuel to expand.

 

The group will continue to attack softer targets in the northeast rather than international targets inside or outside Nigeria. It is also likely to become increasingly involved in the Jos crisis, where it will attack Christian indigenes of the north and try to push them out. Such a move would further threaten to destabilize the country's stability and unity.

 

Now that the group has expanded beyond a small number of mosques, radical reforms in policing strategy are necessary if there is to be any progress in countering the group. Wide­spread radical reform of the police is also long overdue throughout Nigeria. As a first step, jailing a number of police officers responsible for ordering human rights abuses might go some way to removing a key objection of the group
Without intending to sound overly pessimistic, my mouth went dry literally and I struggled to swallow hard at various times whilst reading the report. Nevertheless, in my frank assessment, the report is rich in information and detail, seems quite balanced, very nuanced and accurately captures the dynamics of the Boko Haram insurgency in Nigeria. Hopefully, Nigerians in general and our policy makers in particular would put this information to good use. Afterall, according to British scientist and historian Joseph Needham (1900-1995):
"no knowledge is ever wasted or to be despised"
On Tuesday 15th May, Nigeria witnessed its first mass wedding in the Northern city of Kano when 100 couples were married off by the Kano state government under a programme to address the high rate of divorces in the state. Mass weddings around the world are nothing new; with the earliest recorded in 324 BC during Alexander the Great's wedding to a Persian princess when he simultaneously wed many of his outstanding soldiers to other Persian women.
Mass wedding ceremonies have since taken place in numerous countries around the world, cutting across an array of religious and secular societies for various reasons ranging from the religious, such as the mass wedding of over 2500 couples by the Unification Church in South Korea in March 2012; to those making socio-cultural statements, such as the wedding ceremony of 200 couples in Bangladesh in 2003 to protest against dowry paymentsor to save costs, such as the July 2011 mass ceremony in Indonesia of thousands of underprivileged couples who could otherwise not afford marriage certificates.
These notwithstanding, the situation in Kano might be the first of its kind where mass weddings are organized and sponsored by a tier of government as a panacea to a social malaise in the form of high rate of divorces, growing number of divorced and widowed women and the broken families spawned from such. This scheme has raised eyebrows among sceptics who perceive the action of the Kano state government as addressing the symptom of the malaise and not the root cause.
According to Kano state government figures, the state has the highest divorce rate in Nigeria and quite possibly one of the highest rates in the world, with a staggering 80% of marriages reportedly collapsing. While the NGO, Voice of Divorcées and Widows Association of Nigeria (VOWAN)estimates incredibly, that there are one million divorcees and widows in the state! This widespread
marital failure leaves a string of broken homes and a gradual breakdown of the family unit which according to government officials forms the foundation of societal ills as children from these circumstances, become susceptible to social vices such as prostitution, begging and drug abuse.
The women with little or no formal education and skills become dependent on family members, vulnerable (to social vices) and in rare cases, even stigmatized. It is in recognition of this crisis that the Kano state government via the Hisbah board (Shariah implementation agency) in conjunction with the NGO, VOWAN headed by Hajiya Altine Abdullahi, a divorcée herself, came up with the mass marriage scheme to address this social malaise. Thus a number of divorced and widowed women registered with the programme, arrangements were made for interested suitors (including Hisbah officials) to meet, those who felt they had found their soul mates were then screened (including HIV tests), and the first batch of weddings took place on the 15th of May, with other batches to follow subsequently.
Some key highlights of this mass wedding scheme include:
In the first place, it is worth noting that this programme involves women who are divorcées or widows, not single women who have never been married. This is in recognition of the fact that men typically, not just in Kano and Northern Nigeria, but all over the world are more likely to opt for a single woman who has never been married than for a widow or divorcée. Besides, in the conservative Kano society where a woman's marital status impacts heavily on her image in society and her respectability, this is perhaps a timely move within this context, by the government to assist these vulnerable women in finding suitable partners and have fulfilling marital lives where they would otherwise find it difficult to do so. Here, the case of a blind couple, Batula Umar and Adamu Faidawa who got married under this scheme, is instructive as it would have ordinarily been difficult for them to get suitable spouses.
Secondly, it is worth emphasizing that there was no element of compulsion from the Hisbah board on these women to participate in the initiative. The 1,000 women who signed up for this programme did so out of their own volition. According to the Hisbah board and VOWAN, women and men who qualified were allowed to meet each other at the Hisbah offices, with a window of courtship period provided for the couples to get acquainted with each other and finally, they decided on their own whether they wished to go ahead with the process of marriage or not.
Thirdly, the government made concerted efforts to not only shoulder the costs of the wedding and reduce the burden on the brides and grooms, but also to empower the couple especially the women. The Kano state government provided the dowry of N10,000 ($64) per bride, N100,000 ($640) for furniture and kitchen ware, (a common practice in Northern Nigeria) and N20,000 ($124) given to each bride to start up a business venture. Thus in addition to marrying the women off, an economic solution has also been added to the equation by given them a start up capital, empowering them financially and economically.
Fourthly, the government made efforts to register and document these marriages and ensure the existence of a contractual agreement, which would serve as a check against arbitrariness on the part of either party, especially the husbands to just divorce and discard these women at will. This was buttressed by the Director General of the Hisbah board, as he emphasized that the near absence of a social contract was principally responsible for the collapse of marriages.
These ostensible merits notwithstanding, and as with any social policy, there is a healthy dose of scepticism regarding the programme's sustainability which appears to tackle the symptoms of a problem without effectively addressing the root cause(s). Critics are of the opinion that the government has not made concerted efforts in finding out the underlying reasons behind the high incidence of marital failure, and putting in checks to ensure the high rates of divorces are mitigated.
The reasons for high incidence of marital failure have been attributed to people getting into marriage for the wrong reasons i.e. for material benefit, the excessive pressure placed on young girls to marry mainly because their peers are getting married thereby loosing the true essence of marriage as a means of finding lasting companionship; abdication and abuse of marital duties and responsibilities; the misinterpretation, misapplication and abuse of religious doctrine concerning marital rights and duties especially the exploitation of the polygamy clause in Islam by many men to marry and divorce spontaneously, among many other reasons.
Sceptics further argue that if the underlying causes of marital breakdown have not been addressed, what is to stop these government-sponsored marriages from failing as well? In this regard, credit could be given to the Kano state government and Hisbah board for registering and issuing marriage certificates at least within this pilot initiative, as a check, to monitor haphazard marriages and divorces.
Another set of arguments critics put forward is that rather than marrying off the divorcées and widows, it might be more strategic and pragmatic for the Kano state government to empower them with soft skills training and access to soft loans and micro credit, to enable them become productive members of society. While this is a very cogent argument, we have to remember the nature of this conservative environment in Northern Nigeria in general and Kano in particular, where a woman's status and respectability are determined to a very large extent by her marital status, regardless of her achievements or contribution to society — she is regarded as "incomplete" as long as she is unmarried. Perhaps the action of the Kano state government of giving these women some grants, financing their weddings and marrying them off could be understood within this social and moral context.
Overall, like any new policy thrust, there are inherent merits and demerits, and the Kano state government and VOWAN would do well by taking some of the legitimate concerns of sceptics into consideration in understanding the underlying causes of the high rate of marital break down and putting in effective measures to mitigate such. This could entail taking opinion surveys of a select number of households, religious and community leaders on the most common causes of marital failure and ideas for solutions; conducting comparative studies with other similar predominantly Muslim-societies in West Africa, North Africa, the Middle East and parts of Asia to find out whether their incidence of marital break down is comparatively lower and whether the answer could lie in the (mis)interpretation of religious prescriptions.
In addition, the government, Hisbah board and NGOs like VOWAN could also consider introducing counselling services and awareness programmes on rights and duties of spouses in conjunction with local mosques in every district, Shariah courts, adult literacy programmes and radio shows. With respect to the mass weddings, the Hisbah board could consider putting in monitoring and evaluation mechanisms periodically – quarterly, bi-annually or annually – to monitor the progress of these couples and offer conciliatory advice where necessary.
Finally, as Kano state has ushered in Nigeria's first ever mass wedding, it remains to be seen just how effective this would be in the medium to long-term, in addressing the high incidence of marital failure in Kano, and whether other states not just in the North, but all over Nigeria would tread the path of embarking on mass marriage schemes as a solution to marital breakdown and attendant social vices. It also remains to be seen how soon the government would marry off the remaining 900 women who have signed up for the scheme and whether or not other measures would be included in this initiative to alleviate the deplorable plight of the estimated one million divorcées and widows in the state.
At around 01.30 am in the wee hours of Tuesday 13th March, while checking local Nigerian and global news as I usually do before heading to bed, I came across an article on the British daily's website The Independent, titled "On the Trail of Boko Haram" by Andrew Stroehlein, the Communications Director of the International Crisis Group. Thinking it was one of those typically reductionist articles written by one of those foreign "experts" or "keen observers" of Nigeria, I initially dismissed it. However, my curiosity got the better of me, so I decided to skim through thinking that if I found it to repeat the same trite assertion of an impending apocalyptic implosion of a "Muslim-North and Christian-South" I would silently curse the author and go to bed.
As I read the article though, I had the exact opposite reaction, I felt it was brilliant and captured the situation in Nigeria accurately, objectively and succinctly. I had wanted to share it immediately on Facebook, Twitter and on several Nigerian online discussion boards, but my eyes were heavy, so I put it off for when I woke up in the morning. Not surprisingly, by the time I woke up, the article had gone viral, at least in Nigeria. Amidst glowing commendations, one interesting description of the article was thus: "one of the most accurate summary of the Boko Haram group in Nigeria, sadly by a foreigner". What then is so spectacular about this piece when so much has already been written and said about Boko Haram and insecurity in Nigeria?
The insecurity in Nigeria especially with the orgy of violence unleashed by the group Jama'atu Ahlis Sunna Lidda'awati Wal-Jihad popularly known as Boko Haram, or what I prefer to call the Boko Haram plague has been escalating as the group's tactics have similarly evolved. Local and international media agencies have been falling over themselves to report (accurately and inaccurately) the group's deadliest and bloodiest attacks. Journalists, columnists, pundits, analysts, experts, and bloggers all claiming some knowledge and expertise over the group's activities, it can be argued, have covered all possible angles of the Boko Haram insurgency. However, what Andrew Stroehlein seems to have done differently is to go straight to the heart of the issue without looking at any angle per se. He focuses on the cold hard facts and that is why his sounds like the gospel truth to many. The four salient points which I believe the author strongly makes are:
First of all, he desists from treading the simplistic path taken by many foreign "analysts" and "experts" of depicting Nigeria as hopelessly polarized along a "predominantly Muslim North and Christian South" fault line, subtly implying the two parts are irreconcilable and probably better off apart than together. Consequently, Stroehlein does not succumb to the tendency to portray Boko Haram as a manifestation of a disgruntled and increasingly alienated "Muslim-North" unhappy with and trying to undermine the Federal government largely under the control of the "Christian-South". He says: "Like other political and armed movements that have sprung up in this country, including the recent fuel subsidy protests that brought the country to a standstill, Boko Haram is just a symptom of the crumbling Nigerian state." He does admit that: "…the vast majority of Nigerians do not turn to armed militancy, of the Islamist variety or any other…"
By so doing, Stroehlein depicts Boko Haram rightly, as a bye product of state failure, bad governance and especially rampant corruption which he argues needs to be addressed by pouring "the oil wealth into government services rather than officials' overseas bank accounts". This is one point many analysts have alluded to, but perhaps because of the high level of tension and paranoia in the Nigerian public sphere, those who have made this argument have been rashly labelled as Boko Haram supporters or "sympathisers". This fierce rejection of alternative narratives reminds me of journalist Richard Hall's op-ed on the UK riots last year, where he makes a clear distinction between attempting to understand something and condoning it. In particular, Hall says:
"The impression appears to be that the crimes committed were so great and so senseless that to try and understand them is to condone them… Any discussion about the potential causes of the riots become indistinguishable from excusing those who carried them out, and those who attempt to analyse become apologists."
In Nigeria, sadly this seems to be the case.
Secondly, the author points out that Boko Haram should be dealt with as criminals and also harps on an urgent need for reform of the Police, the intelligence agencies and strengthening the Judiciary's independence to deal with such criminal challenges. Even though, Stroehlein links Boko Haram to the wider problems of poverty, corruption, bad governance and predatory management of state funds, he avoids the pitfall many foreign analysts fall into of advocating for an "appeasement" of the "marginalized" Northern-Muslim establishment (purportedly the sponsors of Boko Haram) who lost out in the current political dispensation as a way of mitigating and addressing the Boko Haram plague.
Thirdly, the author corroborates what many have said before, especially those with first-hand knowledge of the North, that there are splinter groups of Boko Haram and that "Boko Haram" is now a cover for criminal activity across a wide spectrum. Stroehlein notes: "anything that turns violent can be blamed on the Islamist movement, whether it has a link to it or not. It is a perfect alibi, one that prevents further questioning. Bank robbery? Boko Haram. Attack on political opponents? Boko Haram."  This became more evident in the recent high-profile abduction and murder of the British and Italian hostages, the group's denial of its culpability given that it wastes no time in bragging about its violent attacks and the emergence of a new player, Al Qaeda in the land beyond the Sahel (AQIM) claiming responsibility for the abduction and murder. The argument about the existence of Boko Haram copycats is also given more credence especially when one considers that many of those caught-in-the-act whilst trying to burn churches in Bauchi in August 2011 and again in February 2012 and Bayelsa for instance are aggrieved church members or those who do not fit the typical Boko Haram profile.
Fourthly, Stroehlein makes a damning indictment of the media — both local and international — as concerned with being very sensationalist by misinformation and spreading fear and paranoia in covering the insurgency in Nigeria, typically spreading the now trite narrative that Boko Haram is a manifestation of the promise made by prominent "disgruntled Northern politicians who have vowed to make the country ungovernable for Goodluck Jonathan". Stroehlein says: "the hype in much of the Nigerian media also contributes to the problem, as many media outlets chasing sales seem all too willing to fall for unsubstantiated rumour and outright lies proffered by political trouble-makers — or by nobody at all". Of international media, he asserts their reports have: "also been more scare-mongering than substance, presenting this as a new terrorist threat to the West, when it is fundamentally a Nigerian issue."
From these thrusts of Andrew Stroehlein's piece and the reactions the article has elicited, it can be inferred that there is a deep-seated lack of trust in Nigeria between ordinary Nigerians of each other and of the government, fanned, aggravated and enabled by the local media feeding fat on public paranoia. The mutual distrust is symptomatic of the deep cleavages in Nigeria which have extended to the public sphere such that any attempt by traditional or religious leaders especially from the North where Boko Haram is most active to explain the context of group's activity is misconstrued by a militant and sectional press, members of the public and even some politicians as trying to rationalise, sympathise or justify Boko Haram's activities. Those who been persistently calling for dialogue with the group have been labelled Boko Haram "apologists", even though the Federal Government has recently began talks with the group ostensibly out of realization that the purely militarized approach has done little if anything to contain the insurgency. Conversely, the general perception in the North, is that Boko Haram's activities are a deliberate and calculated attempt at sabotage and destruction of the economy and social cohesion of the region from elsewhere.
The danger here is that this distrust is increasingly preventing sincere, meaningful, fruitful national discourse in the Nigerian public sphere on Boko Haram and insecurity in Nigeria. Consequently, analysts like Stroehlein who sum the facts we are all aware of and state the obvious are seen to have said something spectacular (and it is in many respects) precisely because in our national subconscious Stroehlein falls outside the categories and labels we are increasingly allowing ourselves to be boxed into — "Christian", "Muslim", "Northerner", "Southerner" "Core North", "Middle Belt", "Minority" etc — he is regarded as a neutral party more capable of stating the unbiased facts apparent to everyone better than Nigerians themselves.
Effectively tackling Boko Haram requires a strategic, concerted, collective and coordinated action by all and sundry: not just the government and security agencies, but traditional and religious leaders, the media and members of the public. This would entail an adept combination of the military approach, dialogue and any other effective tactic as is required and is deemed fit. Unless Nigerians come to the realization that everyone is a stakeholder when it comes to Boko Haram and appreciate the need to engage in meaningful discourse on what Boko Haram stands for, the threats it poses to national security and social cohesion and ways of halting the orgy of violence, Boko Haram will continue "winning" against Nigerians.
This post is an excerpt from the February 25th edition of the Nigeria Village Square (NVS) NOW WHAT weekly series of which I am a panel member. It was originally posted HERE. Enjoy!!
---
Now What Podcasts : The NOW WHAT podcasts Series are initiated by a desire to chart a way forward for Nigeria following the January occupy protests, Boko Haram and other security challenges and the seeming slide to anarchy in Nigeria. Each week, members of the NVS forum will exchange ideas in a round-table and will also invite high profile guests to offer ideas
On Saturday February 25, 2012, Mallam Nasir El-Rufai was our guest. Mallam Nasir El-Rufai spoke on Boko Haram, Sovereign National Conference, Security, and so much more in a very frank manner.
The following is transcript of the first part of the interview, with focus on Transformational Leadership, his support for Buhari and How to deal with the Boko Haram menace.
Mallam Nasir El-Rufai (Part 1)

---

THE NASIR EL-RUFAI INTERVIEW

Introduction: Good-day everyone. My name is Anwuli Emenanjo in Toronto, Canada and I'll like to welcome you to another episode of the  Nigerian Village Square podcast series entitled ''Now What''.

This week, we are pleased to have Mallam Nasir El Rufai as our special guest . Many of us are familiar with Mallam Rufai following his articles, facebook comments and tweets so no formal introduction  is really required but for the benefit of those that don't know him, Mallam Rufai was a former Director General of The Bureau of Public Enterprises, the head privatisation agency in Nigeria and also the former Minister of the Federal Capital Territory, Abuja from 2003 to 2007.  He also served as an adviser in the transition government of General Abdulsalami Abubakar.

Our co-hosts for today's show are Zainab Usman from the UK and Ajibola Robinson from West Virgina U.S.A.

We also have some of our forum members also known as villagers that have called in. we would be taking questions from them in the course of the show and also at the end in the Q&A segments with the audience.

Without further ado, I will hand over the Baton to Zainab to begin with the series of questions we have for you today…Zainab….

NEED FOR TRANSFORMATIONAL LEADERSHIP

NVS: Hello everyone, its our pleasure to have you here with us today. I will be handling questions on transformational leadership and on Boko Haram. My first question is on transformational leadership.

In a recent article, I stated that the core north is in terminal decline due to lack of transformational leadership, economic decline and retardation of the region due to dependence on oil revenues, and a cultural mindset that is contributing to our retrogression in many aspects. What's your take on these?

El-Rufai: Zainab I found your article very inspiring and interesting. I agree with views you expressed in the article. I think the north has not beendoing very well in many ways, and the key issue, like most of Nigeria is the challenge of transformational leadership. I agree with you, I think I went out of my way to share your article because I think every Nigerian, indeed every northerner needs to read it. So I agree with you 100%.

The question is what do we do about it? How do we create a system that throws up new generation of leaders that are transformational rather than transactional? This is the challenge.

Do I have any answer? I don't, but I think that those of us that care about Nigeria and the north ought to put our heads together to continue that search, and I am in opposition to do more in that search. But there are no silver bullets, no quick answers. I agree with everything you wrote in your article.
NVS: thank you for your answer to that question, and this actually leads to my second question – As a speaker at a TEDx event in December 2009, you also stated there is a failure of leadership in Africa. SO it appears its across the continebt. Could you please elaborate on that?
El-Rufai: Yes yes, you know your article focused on the North and it's good, but I think the leadership deficit is throughout the country and the continent. Some countries are better than the others — Bostwana, Mauritius are better, some parts of Southern Africa, but generally we have problem of leadership in Africa and it's something that we all must put our heads together and try to find solutions to. In Nigeria's case, its very evident where we are now and where we are going. It clearly shows that we need transformational leadership. Clearly!


NVS: You just stated that you don't really have any answers to the leadership issue, but is there anything you think ………………………..
El-Rufai: In Nigeria, the country I'm most familiar with, I think the key to getting the right leaders in Nigeria is to have elections that matter. Now, part of the reason we have the type of leaders we have and the way they behave is because they know that we do not need to elect them, they will elect themselves, they will rig elections, they will bribe judges to remain in power. So they don't care what you think, they don't care what I think, they don't care to deliver on any promise or to perform. At every election cycle all they need to have is a load of money with which to bribe officials, bribe results and challenge you to go to the tribunal.
So the real thing that we should focus on in Nigeria, I think, is to get accountable elections. We must get elections that matters. Once we have elections that matters, it will take time, but over a few election cycles we would throw out the bad leaders and hopefully elect the good ones. That is what I think is the long term solution. Do we have any short term solutions? I don't think so. We have these people, they are entrenched and they will do everything to protect their system of governance, and unless we all stand up and ensure that we have better elections, I think we are on our way to perdition.


NVS: This also leads to my next question. You talk about elections as the key to solving our leadership problem. In the last election you had the opportunity to support either Nuhu Ribadu or Muhammadu Buhari and you supported the latter. A lot of peiople will like to know ..given that you have been an advocate of transformational leadership, some would argue that supporting a man who has been in various forms of power for over 30 year contradicts this stance. Could you shed more light on this?

El-Rufai: I decided to support General Muhammadu Buhari because I think that even though he has been around for the past 30 years, in the times he had to lead he was transformational … when he was Head of State between 1984 and 85, he moved Nigeria in the direction that I think if it has not been terminated we would have been a different country. So he was transformational as head of state, and in his other assignments as minister of petroleum under Obasanjo, and head of the Petroleum Trust Fund his leadership style was transformational rather than transactional. This is part of the reasons why I supported him, but on the whole, I looked at all the candidates out there, including my brother Nuhu Ribadu and I felt that Buhari was just more qualified to change the direction of the country at that point in time, and that's what I did. I don't think being around makes one less transformational, or being new makes one more transformational than others. I think you have to look at the track record of performance, and that's what I did.

HOW TO SOLVE THE BOKO HARAM PROBLEM


NVS: Thank you. Now I'm moving on to the next section which is on Boko Haram. Obviously a lot has been happening in Nigeria. What is your take on the current state of insecurity in Nigeria, especially in the North?

El-Rufai: Well, it is very sad. I think the situation and the general security situation in Nigeria is terrible. And it all has to do in the short term, with the incompetence of the government to deliver on security. But I think the problem is something that has been in the North for a while: joblessness, poverty and the fact that the 19 northern governors have not been investing enough in human development.

This has built up for a long time, but in the last 12 years I think we have had the most clear case of lost opportunity. Because the Northern state governors have received a lot of money but they have not invested enough in education, health care, and the environment that will create opportunity and work for our people, and I think that some of these outbursts of violence are related to this lack of opportunity.

The problem is more pronounced in the North obviously, but it's all over the country. You have area boys in the South West; you have kidnappers and militants in the South East and the South South respectively. All these arise due to deficit of opportunities and hope, and I think that unless as a country and as a region in the North we address this issue, they are going to manifest in many ways. You cannot have security when you have hopelessness in the society, and this is the challenge that we face as a country and in the Northern region.

NVS: Alright, thank you. My next question is that there are lots of concerns in the South that Northern Hausa/Fulani leaders are not doing enough to speak out and condemn the activities of Boko Haram, what would you say to that?

El-Rufai: I think that is an unfair assessment. I don't think people in the South are listening. I think every notable leader in the North, from the Sultan of Sokoto, the governors to many leading politicians, have condemned the activity of Boko Haram and have shown that what they are doing has nothing to do with Islam. But beyond that what is anyone expected to do? It is not the condemnation of Boko Haram that will solve the problem. It is government using it's resources and intelligence to solve the problem.

Part of the reason you have all these issues is because we have a government that chooses to blame rather than solve problems. I think it is unfair to say that Northern leaders have not condemned Boko Haram, they have, but they didn't get the media attention, it is only when Boko Haram strikes that get media attention. And in that way I think some of the distorted media attention is actually encouraging the activities of Boko Haram, rather than the other way round. I think it's unfair, which Northern leader has not condemn Boko Haram? I don't know, they should name names, but that is not the main issue.

The main issue for the government to solve the problem, because security is in the hands of the government, it's not in the hands of Northern political leaders or traditional rulers or anyone.

NVS: Thank you for that very interesting point. What short and long-term solutions do you think can be implemented to solve the security question in Nigeria?

El-Rufai: Well, you know, I think in the short term government should do what it should do in the area of security, get better intelligence, be more proactive to prevent attacks rather than issue dry statements after the deed has happened. Intelligence is the key. How do you get good intelligence? By ensuring that you win the hearts and minds of the communities in which this terrorists and other criminals operate, there's no other way of getting intelligence.

You do not get intelligence by asking Soldiers to go and kill everyone in the community. You get the intelligence by winning the hearts and minds of people in the community and I think in that regard, the Nigerian military has messed up and its the reason why we are where we are, the government has messed up by unleashing the military on communities that are innocent, and killing more people than even Boko Haram has been killing. But they are using Boko Haram here as an example, but it's the problem all over the country, whether it's the kidnappers, the militants and so on and so forth.

So that is why in the short term I think we need better intelligence. The government needs to re-think it's strategy because the strategy of over militarization has not worked. That is one.

Secondly, the government must work with community leaders to try to get to the root of this problem, and the government should not think it has all the answers, it should be willing to listen to the communities to try to solve this problem. In June last year the Borno elders came and saw president Jonathan and advised him to withdraw the military and work with them to try to get to the root of the Boko Haram problem. He didn't even consider the advise, he rejected it outright and said he prefers the military option. Well, we are now in February, within last year, 9 months have passed, things have gone from bad to worse because the government has not listened to the community leaders. The community leaders have some solution, they have some answers and they should be listened to.

That's in the short term, now in the medium term and long term, the root of the terrorism; the root of hopelessness must be addressed. So the government should create the opportunity for restoring hope in people by more investments in education, in health care and employment opportunities. That will definitely solve the problem in the long term. The current level of poverty and inequality in our society are the roots of these problems and unless they are attacked in a sustained long term manner we will continue to have this kind of outbreak of violence in many different ways. These I think are the short and medium term approaches to the problem.

NVS: You have actually answered the next question I was going to ask you, about the recent meeting of the Vice President and the 19 northern governors where they agree or resolved to go back to the "old traditional ways of gathering information and intelligence" in orther to defeat Boko Haram. I guess you have already answered that. It's something you actually recommended right now.

El-Rufai: When you're trying to gather intelligence, you have to rely on traditional institutions, formal institutions, beer parlours etc and this is the way it should be done. And thats what security agencies should be used for and not for …..

But having said that,  I think the 19 northern governors ought to understand that in many ways they are the root of this problem. Because they are not investing in education and health care and employment opportunities for the people that's why some of these problems are breaking  out and thinking they could use the traditional rulers to get intelligence is scratching the surface, they should do the right thing. They should deliver good governance, that is the way some of these problems could be solved, just as an addition.

NVS: Ok, thank you for that. So with the growing tensions in the North between Muslims and non-Muslims, what is your take on the perception that  some sections of the core North, have refused to allow non-Muslims and non-Northerners to exist in peace? How can this issue be resolved?

El-Rufai: I think that the contention that there is tension between Muslims and non-Muslims in the North, I think is exaggerated. Yes there are tensions in some states of the North, but during the fuel subsidy protest, we saw videos of Muslims protecting Christians in their churches and Christians protecting Muslims as they were praying. So I think that to some extent the fuel subsidy protest has bridged the gap between Islam and Christianity in many parts of the North particularly in Kano, Kaduna and some of the hot spots.  So I'm not sure that is the big issue on the table right now.

But having said that, even assuming that there are tensions, I do not agree that non-Muslims are not being allowed to live in peace. You know in every society you have deviance, you have strange groups that do all kinds of things that are wrong, but that does not mean that the majority of the people share that view. Book Haram is a deviant group, they are doing things that most Muslims do not agree with.

Northerners, whether Muslims, do not agree with their doctrine, but they are doing it anyway. But to take the conduct of Boko Haram and label all Northerners, all Muslims as Boko Haram I think is unfortunate which we must stop as a country. I do not think that this issues are beyond resolution, and I think that Muslims and Christians, especially in the North and in fact all over Nigeria are living in peace. But you have a few cases of deviance and those that want to cause division., and it is up to all of us as Christians and Msulims, as enjoined by the Bible and the Qur'an, to come together and say no to all of these..

NVS: So, how do you react to the news that CBN donated N100 million to the Kano State Government for onward delivery to victims of the recent Boko-Haram bomb attacks in the state? A lot of people want to know why he chose Kano and not other states where there have been victims of Boko Haram as well. Who is the money meant for and why the lopsided donation? What's your own opinion?

El-Rufai: Well, do you know I don't have a clear opinion on this because I have not spoken to the governor of the Central Bank to know the rationale for their decision. But I know that the Central Bank does many such donations as part of their corporate social responsibility.

They have donated hundreds of millions to universities to set up doctoral chairs and they do not explain why they choose one university over another. They have not donated to Ahmadu Bello which is the university I and Sanusi Lamido attended, but they have donated to University of Nigeria Nnsuka, for instance.

So the motive behind their decision to donate to Kano instead of another, I'm sure, Sanusi will be able to explain because I know he is one of the most logical human beings I have come upon, and I've known him since we were both 15 years of age. So I think Sanusi will have a rational explanation for it, and if you look at the Central Bank website and see the partern of their social responsibilities and donations, perhaps something will strike you as they pick and choose where they donate. But I have not spoken to Lamido Sanusi tio understand the reason behind it.

NVS: Thank you. The next question is that Some of your tweets seem to suggest that  govt should dialogue with Boko Haram despite its belligerent stance towards non-Muslims and its increasingly deadly attacks.  How would you respond to suggestions from some quarters for government not to engage in any form of dialogue with Boko Haram?"

El-Rufai: I think that those that are saying that you should not dialogue with Boko Haram are not being rational, honestly because today, America has been in Afghanistan for 11 years. They haven't kicked out the Taliban, they are still fighting the Taliban, but they are willing to discuss with the Taliban.

America went to Iraq, spent 1 trillion dollars, left without solving all the problems. You cannot defeat an insurgency with military force alone. You should combine military force with political discussion. Those that are saying we should not dialogue with Boko Haram don't get it. Look around you, you will see that the countries that say you should not negotiate with terrorists are also talking to what they called terrorists.

The British fought with the IRA for many many years, but they opened channels of communication to talk to them. This is the only way to defeat insurgency.

So I think, based on the situation that we are as a country, the government should find channels to communicate and talk to Boko Haram and try to find out what is their real grudge, why are they doing what they are doing, and see which of their demands can be accommodated, because we all know what happened.

The police killed their leader extra-judicially, so they have a foundation for them to feel aggrieved. And since those that killed their leader have not been brought to justice, Boko Haram has a reason to feel aggrieved against the government. So the government should talk to them and find out if there's away this issue can be settled without further loss of lives and property.

I support the need to discuss with them, I do not think those that are saying don't discuss with Boko Haram, crush them, know what they are talking about because they have not looked around the world to see how similar situations are being handled. And I refer them to Afghanistan, to the UK as well as Iraq.

NVS: My last question on this section is that Lamido Sanusi recently linked Boko Haram activities with revenue allocation and derivation, that is the ''inequitable'' distribution of revenue with the oil producing states in the Niger Delta getting 13 percent was responsible for Boko Haram activites. Do you agree with this view?

El-Rufai: That is not what Sanusi said exactly. I tried to follow up this story very carefully because I sit on the Thisday editorial board. It was Thisday that first published the story that Sanusi linked derivation to Boko Haram and they took the story from the Financial Times and when I read the original story in the Financial Times, I didn't find Sanusi saying that. What Lamido Sanusi said which is from an economics prism- anyone that studies political economy  know its true that  inequality and poverty lead to violence in any society and the reason why societies have social safety nets is because they want to avoid that. It is an established fact in political economy all over the world. When you have inequality of income and poverty, you have violence. This is what Sanusi said to the Financial Times but many Nigerian newspapers took this and recast this to say that he has linked Boko Haram to derivation.

Having said that, I believe as I indicated that when you have serious income inequality you have all these problems. So they should be addressed. I don't think that derivation alone is the problem. I think the problem of Nigeria is bad governance. Because even though the Niger delta states are getting 3, 4 times the average Nigerian…..per capita in income, I think apart from a couple of them, they are not using their resources well. So you have the same kind of hopelessness that led to militancy, and the kind of hopelessness that may have encouraged Boko Haram and other insurgents all over the country, also in the Niger delta.

My concern really, when the money being given out under the amnesty program gets finished, these ex-militants will become new militants because they are used to getting free cash and where would they find jobs that would give them as much money? So it's something that is quite tricky, it's something that we need to think through how to manage. But I believe that a fairer more equitable distribution of income in any society, addressing the poverty issue and giving people hope is the solution to the problem of violence and terrorism and so no and so forth, in the long term.

NVS: We are now mid-way in the podcast and we will be taking some audience questions but before I move on to that, I would like for you to go back to talk more or elaborate more about dialogue with Boko Haram.  Goodluck Jonathan has already reached out and tried to talk to Boko Haram when he appeared on BBC and Al-Jazeera and their answer to his request for dialogue was that they are not interested in anything; that that they want him to become a Muslim, you know…actually dialogue was not a success. Boko Haram was already violent and the Government has tried to talk to them. So, when you talk in terms of Dialogue. What would you like to see happen that is not happening?


El-Rufai – Look. First, I think you are wrong. Boko Haram did not become violent until the June 2009 operations. The truth of that matter was that it was the Borno State Government that killed their followers when they went to bury them after being involved in a motorcycle accident and that's a fact. That was the beginning of Boko Haram going violent. They were not violent before, they were a fringe group, they were doing their own thing, everyone ignored them until the Government attacked them and then unleashed the military on them in June 2009  when their leaders were extra-judicially killed. So it is not true that they were violent to start with – as far as I know.

Secondly, I feel that at this point in time there's complete breakdown of trust between the communities in which Boko Haram operates, the Boko Haram leadership and the government, and for any meaningful dialogue to begin, I think you need to get community leaders that Boko Haram will trust to act as interlocutors and intermediaries between the Government and them. I think if they see people, if they see credible leaders that can assure them that the Government will fulfil its own promises to them. I think dialogue is possible. I honestly think so.

I do not think that the stories about Boko Haram saying that they want everyone to become a Muslim are completely true. They know that in the North, there's nothing like 100% sharia in every state of the North. Even in the States where Sharia was applied, it was not applied to non-Muslim. This is how we have always lived and they know that.

They may make that as a demand just by way of brinkmanship, but I believe we are at point where if you get credible leaders, and I can mention some names – if you can get people like Gene Yakubu Gowon, Shettimu Ali Monguno, Gen Mohammadu Shuwa, General Muhammadu Buhari –  people like that that everyone respects and they know they are not on the payroll of any government to lead any effort to negotiate with BH and the government, I think it is possible to open a channel and that's what I recommend very strongly.
_______________
END OF PART 1 – TO BE CONTINUED
---
END OF PART 1 – TO BE CONTINUED
For a while now, I've had reason to believe that the people of Northern Nigeria, especially the (in)famous "dominant" group, the Hausa-Fulanis seem to be in terminal decline. Could this conviction have stemmed out of the aftermath of the 2011 Nigerian general elections and the rampage of the Northern youths against the so-called Northern leaders or the recent spate of Boko Haram attacks in the northern cities of Kano and Kaduna? Perhaps it is the intensification of the unfair media bias and the recent vitriolic, virulent and hateful diatribes against the mostly Muslim Hausa-Fulani Northerners in the mainstream and social media or the serial decline and retardation of the economy in the north and/or the region's growing political irrelevance in the scheme of things in Nigeria. This conviction is coupled with a growing realization that little or nothing is being done by us, the victims, of our mostly self inflicted problems to salvage our future which is in dire jeopardy.
The most obvious problem is the serious leadership deficit in the North which became magnified before and after the 2011 general elections. There is almost a general consensus that Northerners who were at the helms of affairs in the country for several decades did little to better the life of ordinary people in the region in terms of provision of healthcare, education and other infrastructure, direction of useful investments and creation of economic opportunities for the population. The leaders are seen to have enriched themselves and their cronies while using an adept mixture of religion and ethnicity to keep people subjugated in the shackles of illiteracy, ignorance, poverty, and misery. Few leaders have utilized accumulated wealth towards establishing profitable enterprises that employ people, philanthropic organizations that empower others or other productive ends. Rather accumulated wealth is squandered in consumerist behaviour, in opulence in the midst of absolute and abject poverty. Interesting exposés on the leadership deficit have been written by analysts such as Dr. Hakeem Baba Ahmed and the columnist Adamu Adamu amongst several others.
While the deficit of transformational leadership is not exclusively a Northern phenomenon, it is more magnified in the North. It is these leaders who are perceived by many to have "sold out" the north during the 2011 elections hence the rampage of the youths against various emirs, a former speaker of the House of Representatives amongst others. Consequently traditional, religious and political leaders who used to command tremendous respect from people have lost their credibility, and to an extent legitimacy to speak on behalf of the people. Certain enigmatic "geniuses" have been de-robed of their toga of mystique. The people in turn are plagued by frustration, helplessness and hopelessness in the wake of un-inspiring leadership. The newbreeds like Nuhu Ribadu and the Central Bank of Nigeria (CBN) Governor Sanusi Lamido Sanusi who are viewed with suspicion or seem more interested in embroiling themselves in political controversy provide virtually little solace.
Closely following the heels of the leadership deficit is the economic decline and retardation of the region. This economic decline has been accelerated by the Boko Haram insurgency, thanks to which the holy grail of foreign investments will now become ever so elusive. Once the basket of the nation on account of its agricultural productivity – the legendary, towering groundnut pyramids of Kano come to mind –   and its budding industrial activity, the north is now plagued by rapid de-industrialization. 
Buildings housing hitherto bustling factories lay derelict and abandoned in ominous gloom in Kano, Kaduna and Zaria. Poor incentives to farmers, lack of storage facilities and access to credit has led to a decline in agricultural productivity as state governments are embroiled in one fertilizer corruption scandal or the other. With the exception of Kano and to a lesser extent Kaduna, few businesses, and enterprises especially SMEs are owned and managed by Northerners. In many state capitals, the bulk of the labour force engaged in the formal sector are civil servants. The neglect of agriculture, manufacturing and other economic activity for easy oil money coming from the federal government by the state governments has aggravated this situation as the allocation is hardly directed towards reviving infrastructure, capital projects, empowering the populace or investment in non-oil sectors of the economy. The CBN governor recently stated that many states, especially in the North are economically unviable without such allocations. Instead, monthly allocations which run into billions of naira each month are expended towards recurrent expenditure and unproductive ventures such as subsidies on annual Hajj and Umrah pilgrimage trips mainly to reward cronyism. This dependence on oil revenues which has done little to benefit the ordinary Northerner has created an impression of the North as an unproductive region, a "liability" which contributes virtually nothing to the nation's kitty but consumes so much because of its population and its size. Though a cursory look at history deflates this impression since the proceeds from agricultural produce of the North virtually sustained the nation before the discovery of oil.
A socio-cultural aspect of our numerous problems and which lies at the heart of it is our mind set as a people, especially amongst the Hausa-Fulanis . We have developed a mind-set that paradoxically makes us feel culturally superior when infact we are progressively retrogressing in many aspects. We look down on fellow Northerners of a different religion and ethnicity, we feel our own brand of Islam is better than the Islam practiced by a Yoruba man, an Igala or a Tiv such that you'd forgive anyone for thinking the Holy Qur'an was revealed to Prophet Muhammad (PBUH) in Hausa language somewhere in Kano. We feel many career choices especially those which involve working our way to the top are demeaning; our educated youths have been brought up with the mind set to only aim for the ultimate "secure government job" or bust, and as a result many an enterprising and creative youth's dreams have died at stillbirth by the patriarch's final fiat.
This paradoxical superiority complex has pitched us against other "minority" groups in the north who used to be our brothers but now regard us with contempt and derision and has been played upon by mischievous people to ferment ethno-religious tensions.  Many are quick to blame Islam or the mixture of religion and politics, but a comparison of predominantly Muslim societies who are doing relatively well-off such as the United Arab Emirates (UAE), Malaysia and Indonesia for instance shows Islam is not the problem, rather a crude cocktail of ignorance, and the perversion of religious teachings and cultural prescriptions. While in Iran, women outnumber men in Universities as many are highly educated and articulate, female literacy in Northern Nigeria by contrast remains abysmally low, one of the lowest in the world and ditto women empowerment though attitudes are positively changing at snail pace. The problem appears as a friend once stated that we haven't found the right interface between culture and religion in the North.
Lastly is the all-out media war and propaganda against the North. From the mainstream media to social networks, online forums to blogs, it is hunting season for anything Northern (in this context, synonymous with the Northerner of Hausa-Fulani extraction but also any of the predominantly Muslim ethnic groups in the north: Kanuri, Nupe etc). At most you need an advertorial on the pages of the numerous dailies, at the very least, you need an internet connected mobile phone and you are set to begin unleashing your full arsenal against "Northerners". The activities of Boko Haram which have claimed more Muslim lives, wreaked more havoc to Northern cities than anywhere else are attributed to desperate Northern politicians who lost out in the political chess game, a view peddled around even by erstwhile respected intellectuals; sectarian crises and conflict which abound in every part of the country, but more frequently in the North are mostly attributed to the Hausa-Fulani Muslims who are seen to be the culprits even in situations where they are victims; even the lacklustre performance of the Jonathan administration is attributed to the "evil Northerners". The problems highlighted above: leadership, economic decline and socio-cultural challenges have rendered us a voiceless people in this media war and propaganda, we are unable to tell our stories strongly from our own perspective while others do it for us, and they paint their version of the truth in whatever colour hue they deem fit.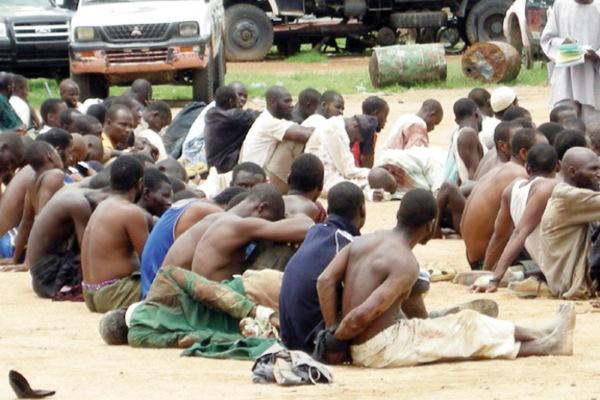 We are a people bedevilled by so many challenges which of course, this writer has barely scratched the surface of. The leadership deficit has aggravated our economic decline and retardation, and threatens not only our social cohesion but our very identity as a people. In times like these, a strong and transformational leadership is what is required to mobilize our abundant human and natural resources for us to realize our full potentials, but this deficit forms the bane of our problems. Paradoxically, while we acknowledge the failure of leadership, and the incapacity or inability of the present crop of leaders to do much to salvage our pathetic situation, we are still waiting on them.  Obviously our leaders cannot do much because they are constrained, because they are not interested or because it is a Frankestein's monster has turned on Dr. Frankestein situation. While we "wait", Boko Haram seems to be the only force filling this leadership vacuum in a very destructive and warped sense by co-opting the vast number of idle, unemployed and frustrated youths as willing recruits to its campaign of death and terror. Gradually, Boko Haram could become the only thing that defines us as a people, if this leadership vacuum persists and by then we WOULD BE DOOMED!
To further buttress my point, when I googled "Northern Nigeria" and "Arewa Nigeria", at least 50% of the images that came up in the search results were of Boko Haram, scenes of its attacks or images of its victims. That speaks volumes.
Whatever the case, it is our generation which will suffer most because the present crop of leaders have little to lose; we will live with the consequences of their actions while our children's future becomes increasingly uncertain. Perhaps the tone here is a tad too pessimistic when this writer concludes that the numerous problems we face in the North crowned no less by Boko Haram's deadly insurgency gives a gloomy premonition of a bleak future . We are in a terminal decline, the question is are we doing enough to address this? What can we or should we do to reverse this certain reality?